Copyright © 2010-2017 The Historical Association, Swansea Branch
The Historical Association
Swansea Branch

Outclass Learning
The Branch's contribution to the Lifelong Learning experience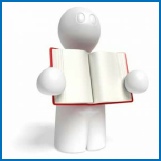 Current history courses
Meet the Vikings
Venue: Canolfan y Bont, Pontardulais, Swansea
Tutor: Colin Wheldon James
See panel alongside for details – – >
Previous history courses
Colin Wheldon James
Turning Points in the Middle Ages
Life in the Middle Ages
1066 and All That History
A History of Medieval Swansea
The Administration of 19th-Century Swansea
Church and Cloister in Medieval Wales, 500-1500
The Victorian World, 1837-1901
Richard Lewis
A Political History of Europe 1815-1890
France 1787-1871
Revolutions in France 1780-1848
Dynasties, Intrigue and the Hollow Crown 1397-1485
The Wars of the Roses in England and Wales, 1447-1499
Anthea Symonds
Poverty, Modernism and Radicalism: the 1930s
The People's War, the People's Peace: the 1940s
The Historical Association is committed to adult learning and promoting history at all levels. Our courses are a brilliant way to learn about a new topic or to meet people similarly interested in history. All of the classes are taught by experienced tutors, knowledgeable in their subject, and class discussion is very much encouraged.
New history course after Easter …
Meet the Vikings
The Branch is running a six-week course
(divided by the Spring Bank Holiday) which began at
10.30am on Monday 8 May 2017
at Canolfan y Bont, Dulais Road, Pontardulais
Each lecture will last for two hours
and will include a tea/coffee break
Cost per person: £15
No essays to write
For further information contact Colin James on
07971 665594
haswansea@ymail.com
The image of the Vikings as bloodthirsty, battle-hungry pirates, ruthless thugs and pillagers lingers to this day. If we're to believe the popular stereotype, the Viking, sailing to his victims in a fearsome, dragon-prowed longship and armed with a terrible axe, was intent on nothing more than plundering riches and spreading terror.
The truth about the Vikings is rather more complex. These Scandinavian peoples were also skilled seafarers who traded with the societies that they met on their voyages and settled in the places they discovered. They ventured as far as Constantinople in the Middle East, the river Volga, and even the Americas. They took with them a fascinating culture, the influence of which is felt to this day.