Outreach Learning
The Branch's contribution to the Lifelong Learning experience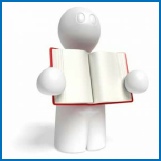 Previous history courses
Colin Wheldon James
Turning Points in the Middle Ages
Life in the Middle Ages
1066 and All That History
A History of Medieval Swansea
The Administration of 19th-century Swansea
The Victorian World, 1837-1901
Meet the Vikings
The Black Death
Colin Wheldon James & Peter Rees
Church and Cloister in Medieval Wales, 500-1500
The Normans: A Story of Dukes and Kings
Richard Lewis
A Political History of Europe 1815-1890
France 1787-1871
Revolutions in France 1780-1848
Dynasties, Intrigue and the Hollow Crown 1397-1485
The Wars of the Roses in England and Wales, 1447-1499
A History of Welsh Art
American Political History 1917-2017
Art and Artists in Wales and England, 1870s-1950s
The Rise and Fall of Liberal Government in Victorian Britain
Power, Politics and Patriotism in the Reigns of Richard II and Henry IV
Anthea Symonds
The 1930s: Poverty, Modernism and Radicalism
The 1940s: The People's War, the People's Peace
The 1950s: End of Empire, Beginning of Revolution
The 1960s: Revolution!
Jeff Childs
The History of Llangyfelach Parish
The Historical Association is committed to adult learning and promoting history at all levels. Our courses are a brilliant way to learn about a new topic or to meet people similarly interested in history. All of the classes are taught by experienced tutors, knowledgeable in their subject, and class discussion is very much encouraged.
Courses in the Community
Our Courses in the Community have become very popular over the past few years and the Outreach Group is once again organising history courses for you at centres in the community. In October, we'll be running courses at:
Canolfan y Bont, Pontardulais,
The National Waterfront Museum, Swansea,
Llangyfelach Church Hall, Llangyfelach,
Forge Fach, Clydach.
Take a look at the next page to discover what the courses will be about.
In the New Year we'll have more courses again, and with a bit of luck the choice will be better with more lecturers and more topics at more venues. That's our hope anyway.
Keep an eye on these pages for further information as it becomes available.
By the way, on Saturday 23 June at the National Waterfront Museum, we're holding an Open Day to promote our history courses. On that day the October tutors will be delivering talks as tasters for their courses. If you're interested in the Courses in the Community, come along to hear and meet the tutors. If you're not interested in joining one (or more) of our fascinating and informative courses, you'll still have the opportunity to listen to four entertaining talks, and enjoy some nibbles as well.
For more information about this event, take a look at our <Open Day> page.
See the next page for details of the courses that we're arranging for October this year.